Joseph Mitchell Jr.President & CEO
We always do the right thing. We do what others promise, plus… Joseph Mitchell Jr.
As president and chief executive officer, Joe has performed various roles in his Norwood career, having joined the family in 1994. His primary responsibilities are developing and executing the company's Strategic Business Plan and providing leadership for the executive team. He excels at creating an environment where individuals continually learn and professionally grow. Joe's construction experience, people management skills, strong work ethic, and focus on quality service are all attributes that have created highly productive leaders and mentors. Joe continues to build Norwood and a long list of loyal clients by mirroring these qualities with the company's core values he helped establish—excellence, collaboration, integrity, and innovation. Combining Joe's leadership efforts and the company's creative approach, Norwood works to ensure that our clients' visions become construction realities. Our definition of "success"! His free time is centered around family and friends. Weekends at the shore, spending time with his wife and four daughters, is always at the top of the list.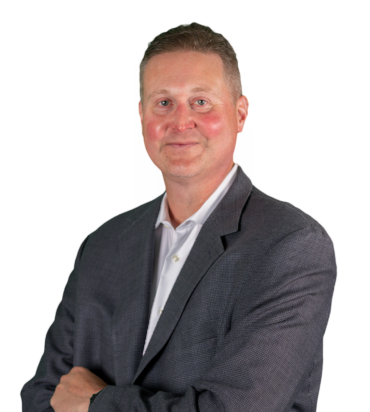 Eric UrbanskiVice President
My goal is to fully understand your thought process, to allow Norwood to provide an endless stream of options, before deciding what solution is right for your project. Eric Urbanski
Eric is a third-generation builder who joined Norwood in 2000. As an executive management team member with more than 20 years of construction industry experience, Eric collaborates with other Norwood leaders to create and execute the company's strategic plan. He oversees all preconstruction and design technology functions, leads our suburban office practice, and assists with employee recruitment and marketing. He is an active participant in Norwood's affiliate company, National Construction Solutions Group. By emphasizing collaboration-based, sector-specific expertise, Eric has developed lasting relationships with professionals across a broad spectrum of industries, including healthcare, commercial & industrial real estate development, brokerage, and the facility design community. Eric is a graduate of The University of Pennsylvania, where he holds a bachelor's degree in Economics with an emphasis in Strategic Management. He is a LEED Accredited Professional and has completed courses in Construction Management at Drexel University. Eric is a member of the Board of Limited Jurisdiction for St. Agnes School in West Chester, PA, and he coaches several youth basketball, baseball, and softball teams.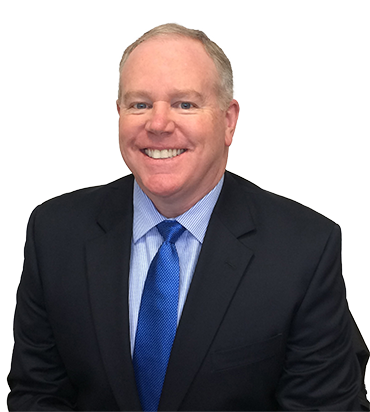 Timothy KellyVice President
By combining a deep immersion into our client's goals with our core values of collaboration, innovation, integrity and excellence, Norwood delivers outstanding results time after time. Timothy Kelly
With 30 years of construction industry experience, Tim has been a member of Norwood's executive management team for more than 20 years. In leading the company's planning and marketing, he collaborates with other Norwood leaders to create and execute the company's strategic plan. Tim serves as co-leader of Norwood's Healthcare and Life Science practices and assists with preconstruction and employee recruitment. By emphasizing collaboration-based, mutually beneficial value creation, Tim has developed lasting relationships with many of Norwood's networking partners, especially leaders in the healthcare, life science, real estate development, brokerage, and design communities. Tim is co-founder of The STEM Experiential Learning Foundation ("SELF"), a non-profit focused on bringing applied learning and career awareness in STEM to high school and middle school students, prioritizing underserved and at-risk communities. He is a graduate of St. Joseph's University, where he holds a bachelor's degree in Business Administration and is a founding member of their chapter of Alumni in Real Estate & Construction. He has also coached several sports teams on behalf of his four sons.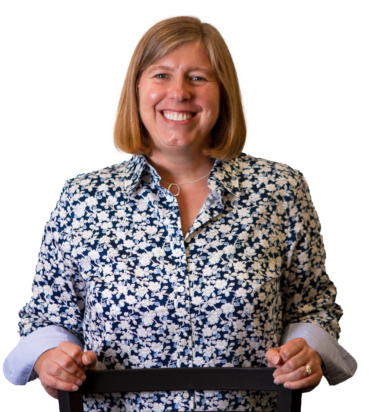 Eileen HofmannDirector of Human Resources
The excellence in service provided to Norwood's clients begins with the cornerstone of the company, its people. Eileen Hofmann
Eileen has been a dedicated member of the Norwood team since 1997. Advancing her career through multiple Accounting and Human Resources roles, she now serves as Director of Human Resources and Leadership Team member. By guiding management and personnel through the employment life cycle, Eileen allows Norwood's team members to focus their passion on their work. She assists in driving success at Norwood by helping team members navigate through HR areas such as onboarding, benefits, payroll, employee relations, performance management, and compliance with policies and procedures. Eileen is a member of the Society of Human Resources and is a certified HR professional with PHR and SHRM-CP designations. Eileen holds a master's degree in Human Resources Development and a bachelor's degree in Accounting from Villanova University. In her free time, Eileen likes to play golf and is always looking for the next great read. She enjoys traveling with her husband anywhere tropical or where they can sneak in a few rounds of golf.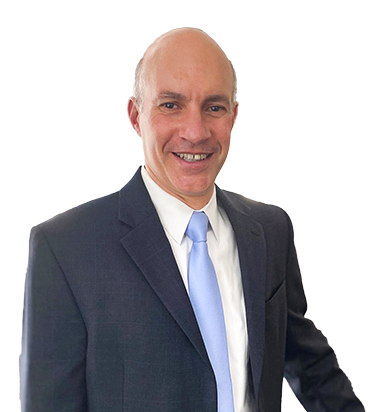 Gregory KratzVice President & Project Executive
Fully understanding a client's needs is critical for a project's success, but it's also important to recognize these needs often change. Clear communication throughout a project is vital. The Norwood team adapts and re-evaluates continuously from the start of design through construction closeout to deliver high-quality projects. Gregory Kratz
Since joining Norwood in 2007, Greg has successfully managed many of our most technically challenging and schedule-driven projects. With more than 20 years of experience, Greg specializes in lab, life science, pharmaceutical, and healthcare facilities. He is an expert at speed to market and design/build deliveries. By taking the time to understand a client's business and the needs that go with it, Greg acts as an advocate and extension of the client throughout the design and construction process. With that said, Greg understands that a client's needs evolve during a project, and he adjusts accordingly. His meticulous follow-through and personable approach make him a highly effective leader. Greg holds a bachelor's and a master's degree in Architectural Engineering from Penn State University. He is an active member of ISPE and a LEED Accredited Professional. Outside of work, Greg enjoys spending time mountain biking, skiing, or relaxing at the shore with his wife and four kids.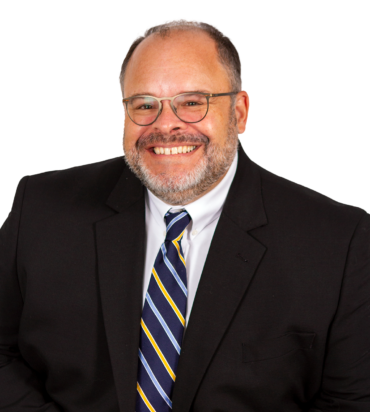 John ThorsenVice President & Project Executive
Doing what we say we are going to do, being consistent, flexible, dependable and trustworthy is paramount to our collective success. Managing the construction process timely, controlling & guiding the project schedule and coordinating all stakeholders involved with each project will instill in our clients trust in Norwood. John Thorsen
John joined Norwood in 2013, bringing with him an expansive and diverse resume of expertise. With 37 years of construction management experience, he has specialized in many of Norwood's core market sectors. In his current role, John oversees various operational objectives for Norwood that include project quality control, process management, reporting, and training. He also provides direct leadership on select projects and is an active member of the Executive Committee. Focusing on mentorship, teamwork and company culture, John aims to provide all team members with the skills and resources to continuously strive for improvement, while enjoying the process – every step of the way. As a proud Penn State graduate, John received his bachelor's degree in Architectural Engineering with a Construction Management focus. He has served on many affiliated program boards, including the PSU AE Alumni Board, the PSU AE Mentoring Program Board, and the Board of Associated Builders and Contractors. In his free time, John enjoys spending time with his family, and relaxing at the shore.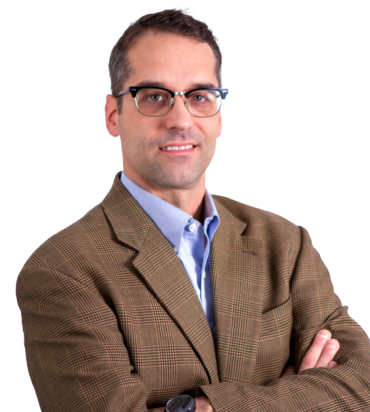 Ben DeitrichVice President, Risk Management
In a high-risk industry such as construction, identifying, analyzing, and controlling hazards is an ongoing endeavor. How we best mitigate risk, while continuing to satisfy the needs of our customers, requires much thoughtful consideration and is often the difference between failure and success. Ben Deitrich
Ben joined Norwood in 2006 and has served in several leadership roles within the company. As VP of Risk Management, Ben oversees all contract administration, insurance, bonding, SDI, and legal matters. Driven by his meticulous nature and a no-nonsense approach, Ben helps guide Norwood's strategic operations goals. Prior to his current role, Ben spent 8 years as Director of NCS, growing our special projects group. Ben studied Construction Management at Drexel University, is a carpenter by trade, and a LEED Accredited Professional. Outside of work, Ben enjoys spending time visiting National Parks with his wife and two children, as well as refining his BBQ skills on his custom offset smoker.
Chris HeverlyDirector, Norwood Construction Services
Great customer service is a concept not easily defined, as it can mean many different things to each client. A willingness to first listen and then to adapt to the needs of the customer is always objective number one. Chris Heverly
With more than 16 years of industry experience and 6 years at Norwood, Chris leads our Special Projects Division, Norwood Construction Services (NCS). His goal is to consistently deliver projects in a nimble and single-source manner. To accomplish this, Chris oversees all aspects of each project, including sales, planning, budgeting, estimating, scheduling, logistics, and closeout. Using this streamlined approach, Chris is able to deliver high quality projects within tight deadlines. In doing so, he continues to add to our growing list of repeat clients. Chris earned his bachelor's degree from Indiana University of Pennsylvania and when not at work, enjoys time with his family as well as golfing, hiking, and camping.